Dec, 12, 2012
Comments Off

on Our Electric Car
Here at Anderson Energy Efficiency, we practise what we preach. We don't just tell others how they can be more energy-efficient, we try to live as sustainably as possible. In fact many of our employees walk, cycle or take public transport to our office every day!
Clyde Anderson, our founder, likes to always push the boundaries of efficiency. So in June 2011 he purchased one of the very first privately-owned, non-converted, all-electric cars in Queensland – a Blade Electron MkV, one of only 52 ever made.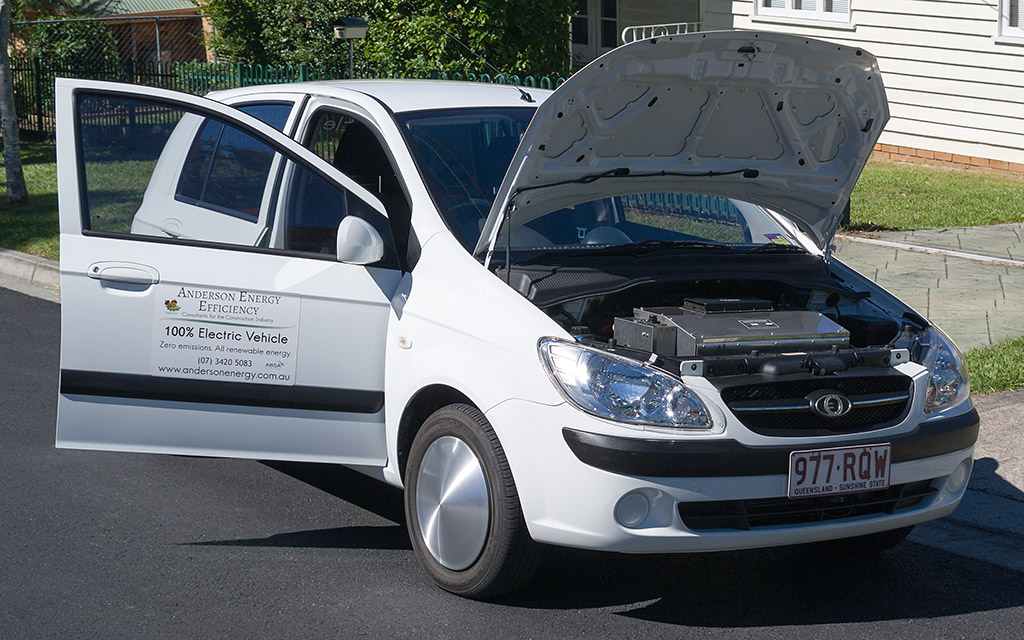 Performance
Under the hood of this electric car sits a 35kW three-phase AC brushless induction motor, providing 90Nm of Torque. The motor controller is a liquid-cooled Curtis 1239E which provides full regenerative braking, and can go from 0-60km/h in 7 seconds.
Batteries
56 air-cooled Lithium batteries store 16kWh of energy, giving a range of around 80km. This is split between the high-voltage traction battery & the 12V battery. Their specific chemistry is LiFeYPO4, which is non-combustible. An Orion battery management system constantly maintains & optimises the batteries so they will last well over a decade. Recharging can be done from any EV charging station using a J1772 connector, or any normal 10 Amp 240 Volt wall outlet.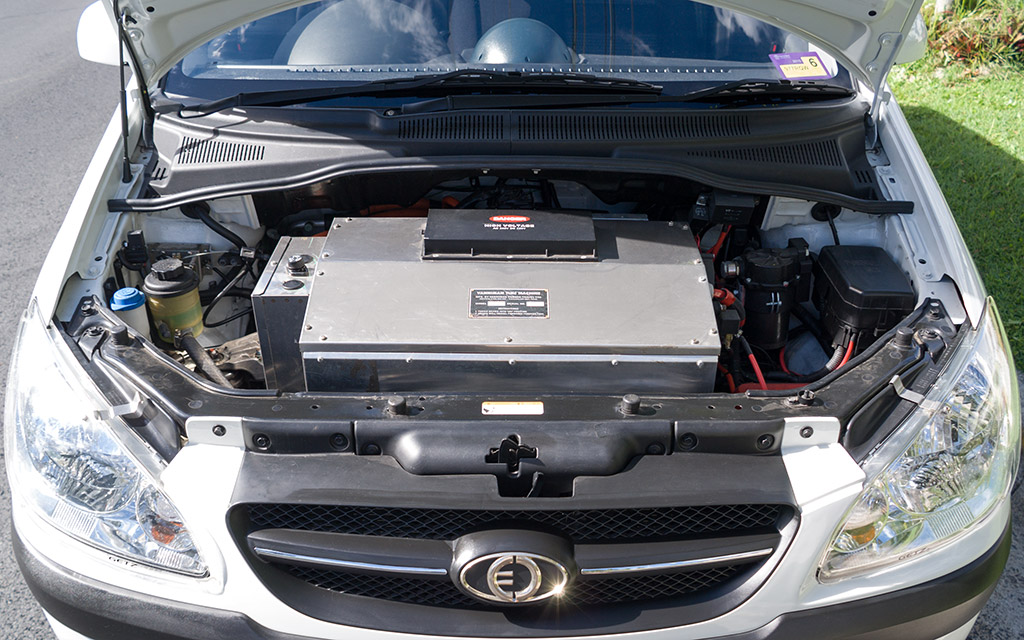 Fuel Efficiency
Because there is no petrol engine at all, calculating the equivalent fuel efficiency of an electric car is a bit tricky (especially as it depends on the driving conditions and air-conditioning use). The actual electricity consumption averages around 200 Watt-hours per kilometre, but the easiest comparison is to say that its total costs are around $2.50 per 100km, with almost no ongoing expenses for engine oil, oil filters etc… Compare that to the current price of petrol!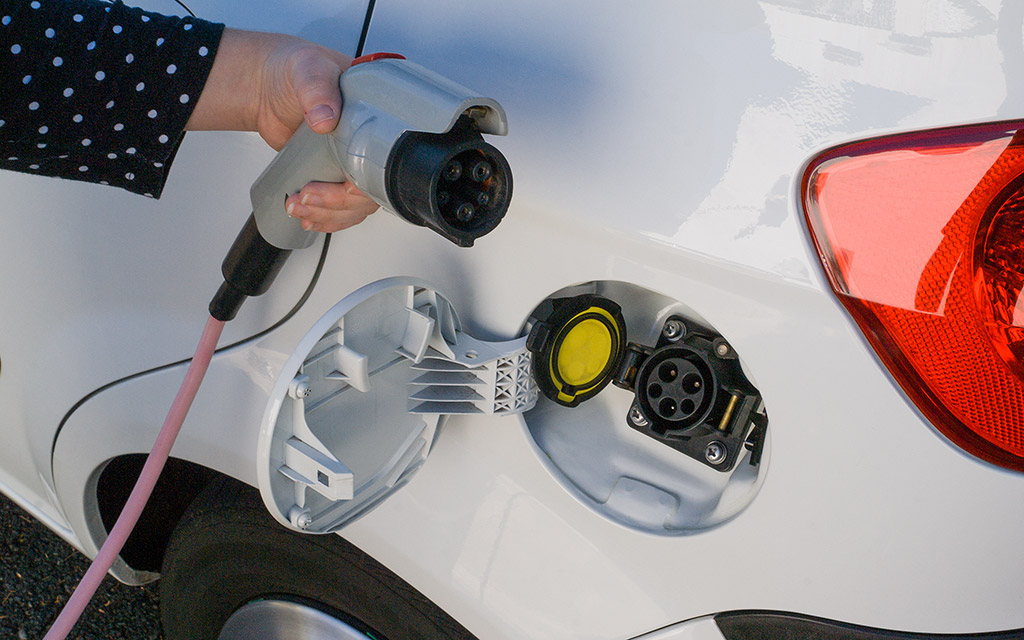 Body
Based on a 2010 Hyundai Getz, the original body was purchased from Hyundai before its initial registration. The internal components were swapped out and only when it was fully electric was the car first registered. All electric components including the batteries were selected to have a low embodied energy, with the total embodied energy equivalent to just 4 barrels of oil.
Australian Made
Contrary to the marketing spin of other auto manufacturers, the Blade Electron was actually the first production all-electric vehicle offered for sale in Australia – we know because we couldn't buy one from any other manufacturer! What's more, it was also made in Australia too, in Castlemaine Victoria by Blade Electric Vehicles. Blade Electric Vehicles have since ceased production, making this a rare car even amongst electric vehicles.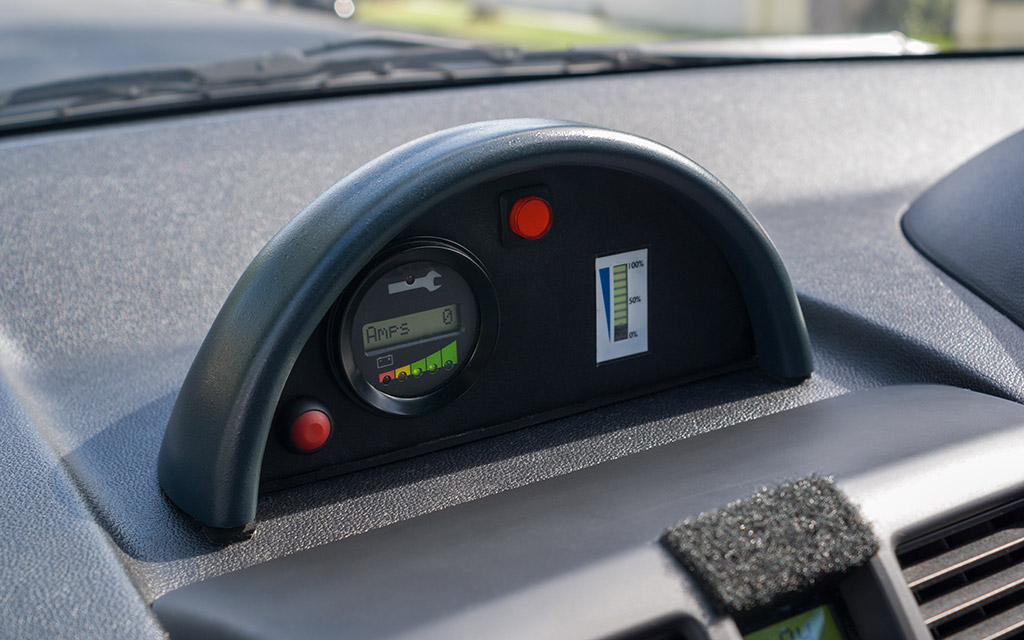 Accessories
Air-conditioning, power steering, radio, central locking, etc all work just like any other car. An additional display has been added to the dash to show details about the battery array & power consumption or regenerative braking. This makes driving a little like a game – try to keep the lights in the efficient "green" zone as much as you can.
Upgrades
Some personal upgrades improved our electric car's energy efficiency even more. A rear spoiler has been installed that's optimised not for racing but to reduce airflow drag, the tyres are Nitrogen-filled low rolling resistance tyres, and the vehicle's weight has been reduced in a few places. The custom-made spun Aluminium hubcaps alone provided a 3% improvement in highway driving efficiency!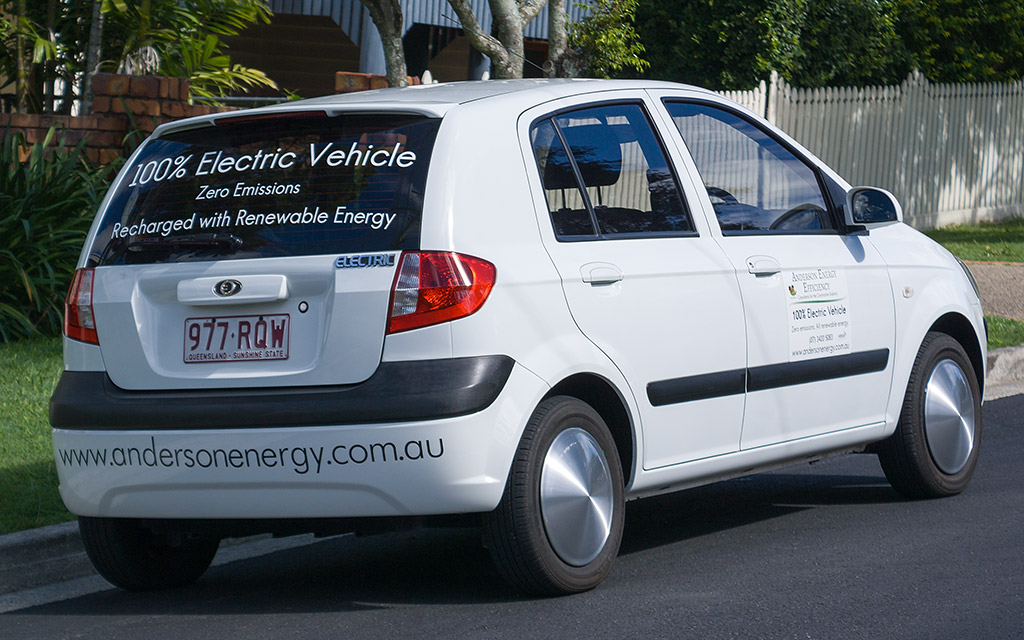 Here at Anderson Energy Efficiency, we know Energy Efficiency. We don't just talk the talk, we like to walk the walk – even when we're amongst the first to do so! If you're looking for an energy efficiency consulting company that knows their stuff, contact us for a competitive fee proposal.
---