Get a Quote
Looking for a quote?
Buildings come in all sorts of shapes, sizes, styles, construction materials & classifications. We don't believe a "one-size-fits-all" pricing approach would be fair – it always leads to overcharging. So here at Anderson Energy Efficiency we offer individual quotes that are specific to your unique project.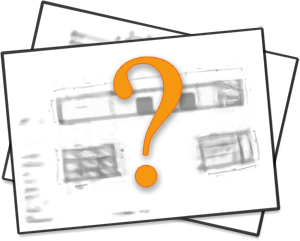 To give you an accurate quote we'll need some information about your project.
This Includes:
Site plan
Floor plans
Elevation views
Simply email your plans in PDF form to or send us a link to them in your Project Management Service, and we'll have a qualified Assessor prepare a quote for you as soon as we can, usually within one business day. Don't forget to include your phone number in case we have any questions.
If you only have physical copies of your plans, that's okay too! You can find both our PO Box and our Office address on our Contact Us page; we'll get a quote back to you as quick as possible once they've arrived.
---
What we need for a full assessment:
If you like our quote & want to proceed with the Energy Assessment, that's fantastic! We'll need a few more things in order to get your job finished. Sometimes buildings don't have separate schedules (for instance floor coverings are sometimes just noted on the floor plans directly instead of on a separate page or document) – if so that's completely fine, so long as we have the information in one form or another. You're also welcome to just list the details either in an email to us or on the Check-list if you don't have them written anywhere else.
For a full Energy Efficiency Assessment we'll need everything mentioned above for a quote plus the following:
A completed Check-list
Roof plan
Sectional views
Glazing schedule (if available)
Floor covering schedule (if available)
Lighting schedule (if available)
As above, you can email your drawings in PDF form to or send us a link to them in your Project Management Service. Again as above, if you only have physical copies you can mail them to our PO Box or drop them off at our office in person; you can find our mailing & physical addresses on our Contact Us page.
Sending us the full set of information at once is the best way to get your Energy Assessment started. The sooner we have all the necessary information, the quicker we can get your Energy Assessment started!
What can delay my assessment?
Any number of things, from incomplete building information to missing drawings. In fact, we wrote an entire article on our most common delays & ways you can help us speed-up your assessment!
Not sure about something?
We're more than happy to talk to you about your specific project requirements and answer any questions you might have! Call us on (07) 3420 5083 during business hours to speak directly to one of our friendly Energy Assessors.
---